Proceedings of ‏The 8th International Conference on Modern Approach in Humanities
Year: 2020
DOI:
The Effect of Pre-Islamic Persian Textiles on Middle Ages Italian Silk Designs

Farinaz Farbod
ABSTRACT: 
The silk industry in Europe Started during the era of Roger II of Sicily when North Africa's silk weavers had been transferred to Palermo; where they formed the basis for the Sicilian silk industry during the 12th-century. The evidence of their cultural influence can be seen even in Roger II embroidered coronation mantle's Kufic manuscript that many researchers believe in it as a specific Islamic textile design aspect. Although, Islamic weaving and textile design have been considered as a continuation of Sassanid, the Persian pre-Islamic dynasty, textiles by many scholars. In this paper, the similarities and differences of Italian Medieval silk and the historical evidence of Sassanid textiles are investigated through a comparative study. The Result shows some pieces of evidence of 12th-century Italian silks designed with the inspiration of Persian pre-Islamic textile symbols like sphinxes, tree of life in axial symmetry and repeated medallions. This study could be a primary step in the investigation of the role of textiles in the cultural relationship of East and West and the role of Copts, Jews and Muslims in it.
Keywords: Sicilian silk; Sassanid textiles; Textile motifs; Islamic textiles; Persian symbols.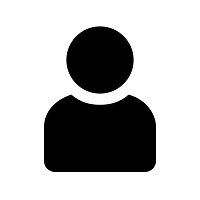 Farinaz Farbod

Alzahra University- Tehran- Iran