7th International Conference on Modern Approach in
HUMANITIES
April 19 – 21, 2019 _ Paris, France
Welcome to MAHCONF
The 7th International Conference on Modern Approach in Humanities, April 19–21, 2019 in Paris, France aims to bring together academia, researchers and scholars to exchange information and share experiences and research results about all aspects of specialized and interdisciplinary fields. This event provides an opportunity for all to network, share ideas and present their research to a worldwide community. Discussion on the latest innovations, trends and practical concerns and challenges faced in these fields are also encouraged.
MAHCONF is supported by many universities, organizations and scientific communities throughout the world. With this conference, we encourage the community of multinational researchers to share common experiences and discussions.
In the history of the MAHCONF series, the conferences have been held in 8 different countries. The previous series of MAHCONF was held in Paris (France), Iran for three times, Turkey and Malaysia. With the overwhelming support and acknowledgement from all the delegates of MAHCONF , we wish to pioneer a way to another outstanding event.
Be an oral presenter of the conference and present your research to a truly international audience. Presentation slots are limited, so early submission is strongly encouraged. Send your abstract today.
Submit your research paper to be a poster presenter and show your research work to the global conference audience.
If you can't attend the conference in person but want to share your research with our international community, join as a virtual presenter.
All accepted research papers will be published and indexed in the conference proceedings. All accepted abstracts will be published in the conference abstract book with ISBN.
Attending in MAHCONF will provide an opportunity to network and share thoughts on recent advances with other academics and experts in the same or similar fields.
Organizing Committee will offer the all participants a city tour free of charge, so learn about Paris's vibrant past and present, with a friendly local guide.
Paper Submission Deadline02 April 2019
Registration Deadline10 April 2019
Conference Dates19-21 April 2019
Topics
Anthropology
Counseling Psychology
Educational Psychology
Global Family & Sexual Politics
History and Geography
Human Geography
Immigration & Ethnicity
Industrial Sociology
Law
Literature and Linguistics
Museums & heritage
Music and Art
Philosophy
Political Sociology
Psychology
Regional Studies
Religious studies
Rural and Urban Sociology
Rural and Urban Sociology
Social Policy and Social Legislation
Social Psychological Perspectives on pare
Social Science
Sociology and Social Work
Scientific Committee
Dr. Julia FallaWood Burman University Canada
Dr. Anas HidayatUniversitas Islam Indonesia
Indonesia
Dr. Bin Md Saad
Universiti Teknikal Malaysia
Malaysia
Dr. Ivona MISTEROVAUniversity of West Bohemia
Czech Republic
Why Paris ?
The accessibility, appeal, multi-cultural vibe, unique food and venues makes this dazzling city a perfect spot for any type of MICE activities.
From corporate meetings, to academic gatherings, private events, even film and fashion appearances, Paris has been one of the top choices.
This is only possible because of the unique architecture, availability of excellent service, developed infrastructure, the adored language, the class of citizens and options for a wide range of dining and team building activities.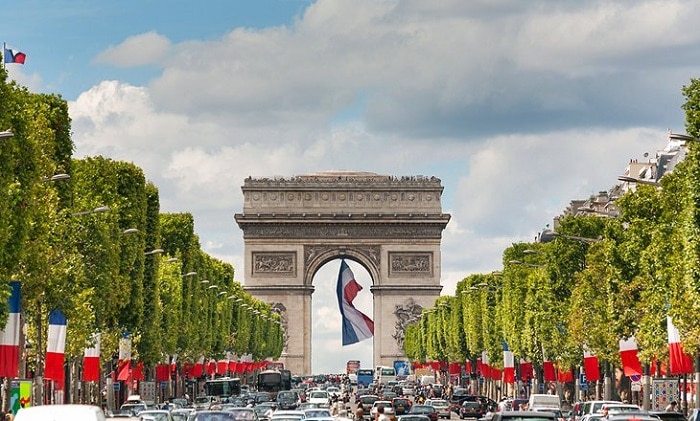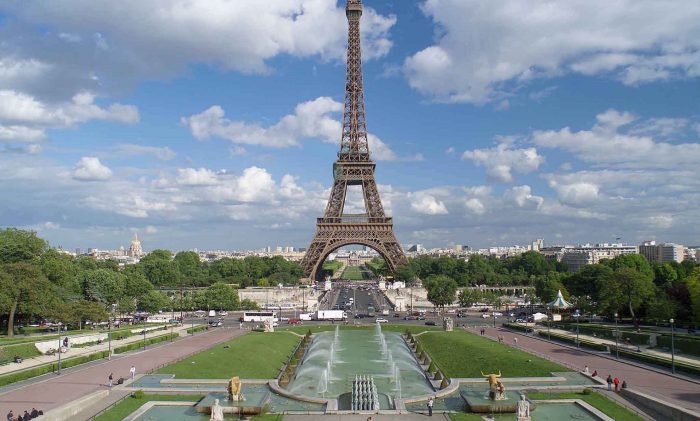 City Tour
We would also like to offer the participants a one-day city tour free of charge. Great chance for participants to mingle around as well as appreciate the city of Paris famous for its vibrant culture, architecture, Art scenes and excellent cuisines. organizing committee will offer the participants a city tour free of charge.
We look forward to see you all on April 19 to 21 in lively Paris.
Venue
Châteauform' College République
Address: 8 Bis Rue de la Fontaine au Roi, 75011 Paris, France
Located in the République quarter just around the corner from the Canal Saint Matin, L'École de Musique offers the ideal setting for one-day seminars and meetings in a calm, musical atmosphere so close to Paris' most famous concert halls. With its 2,500 sq.m. the orchestral L'École de Musique with its vintage touch offers practical work spaces and a fresh, lefty outdoor terrace for when its time to unwind.
L'Ecole de Musique offers modular spaces filled with light for your seminars from 2 to 70 participants as well as a fully-equipped auditorium for your large teams of up to 160 participants.
Registration
LATE REGISTRATION DEADLINE:
10 April 2019
Authors (Students): €240
Authors (Regular): €265
Listener: €120
Virtual Delegate: €145
Photo Gallery
An event where team work, practical outcomes/solutions and skill sharing is highlighted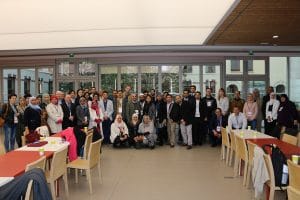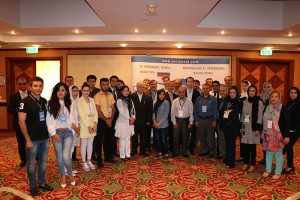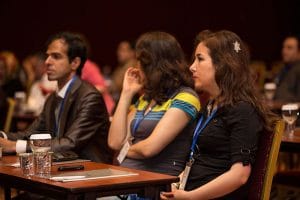 Conference Publication
All accepted research papers will be published and indexed in the conference proceedings.
Each Paper will be assigned Digital Object Identifier (DOI) from Cross Ref.
The proceedings shall be submitted to Google Scholar for Indexing.
The Conference Proceedings will be published in the conference proceeding with an ISBN in a soft form.
All papers have publication opportunity in ISI and Scopus indexed journals.
All papers have publication opportunity in various indexed international journal.

All accepted abstracts will be published in the conference abstract book ISBN 978-609-8239-53-9. All full papers sent for conference proceedings will be accepted through a double blind review process and will be published electronically in proceedings with a DOI number.
MAH Conference is one of the best Humanities conference, communications conference, Social sciences conference, Politics Conference, Social sciences Conference 2019