Highlighted Speakers
MAHCONF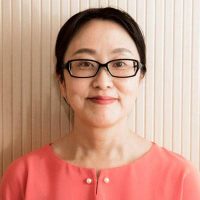 Dr. Kaori Mori
Dr. Kaori Mori Want received her Ph.D. in English from the State University of New York at Buffalo. She is associate professor of English at Konan Women's University. Her current research interest is to examine the identity development of Asian children adopted by Americans through literature analysis.

Dr. Simona-Luiza Țigriș
Dr. Simona-Luiza Țigriș is Phd university assistant at the Faculty of Foreign Languages and Literatures. the University of Bucharest, Romania. She conducts seminars on Spanish Grammar, Communication in Spanish and the Structure of the Spanish Language (Syntax, Pragmatics and Rhetoric). Her research areas are Discourse Analysis, Pragmatics and Terminology.
Ms. Tatia Nakashidze-Makharadze
Ms. Tatia Nakashidze-Makharadze – PhD of Education, Assistant professor, Head of Languages and Computer Technologies at Batumi Shota Rustaveli State University, Georgia. Research spotlight: Methodology of Teaching Foreign Languages, Modern Approaches of  Teaching.